Dubai Police Launches Initiative to Support Hatta Traders
- September 16, 2023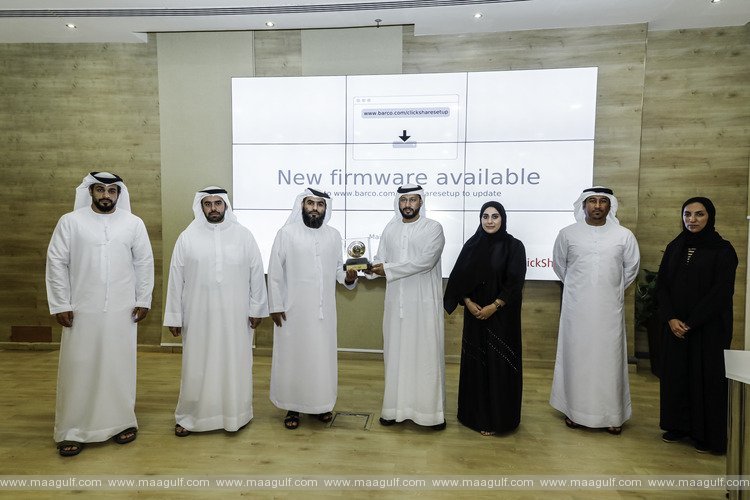 Dubai: The Dubai Police, represented by the General Department of Logistics Support, has introduced an initiative to support Hatta traders to harness the upcoming economic prospects in Hatta and engage youth in establishing and managing developmental and touristic projects.
This initiative also aims to expedite the region's growth, enhance contractual opportunities with both the public and private sectors and support and promote their products.
This took place during a meeting between the Dubai Police and Hatta traders at the Hatta Community Centre. The meeting was attended by Lt. Col. Obaid Al Shamsi, Acting Deputy Director of the General Department of Logistics Support, Major Dr. Mansour Al Mulla, Director of the Procurement and Stores Department, Shamma Ali Ghanem, Director of the Supplier Relations Centre, Huda Abdul Karim, Head of the Supplier Services Section, as well as several officers.
At the outset of the meeting, Lt. Col. Obaid Al Shamsi reaffirmed Dubai Police's commitment, in line with the directives of His Excellency Lieutenant General Abdullah Khalifa Al Marri, the Commander-in-Chief of Dubai Police, and under the supervision of Major General Ali Ghanem, Director of the General Department of Logistics Support, to maintain communication with all strategic partners and enhance the longstanding relationships to achieve shared future aspirations.
Al Shamsi emphasized that Dubai Police is dedicated to supporting and empowering Emirati entrepreneurs and SMEs by launching the initiative and collaborating with government entities and the private sector to provide benefits and incentives for these projects while extending comprehensive support to their products and services.
Support Traders
Shamma Ali Ghanem stressed the significance of Hatta as a social, tourist, and economic destination. She added, "The General Department of Logistics Support, represented by the Supplier Relations Centre, has launched the initiative to empower Hatta's traders to participate in tenders issued by Dubai Police. This step will also enable them to engage in tenders offered by other government entities across Dubai".
Execution Phase
Huda Abdul Karim mentioned that the initiative would be carried out through a series of events, including the Dubai Fitness Challenge 30X30, the Bedouin Heritage Festival, National Day celebrations, the Hatta Honey Festival, Hatta Cultural Nights, Dubai Shopping Festival, Eid in Dubai, the Lights Festival, Hatta Hills Run, and the Hatta Triathlon.
తాజా వార్తలు

వీడియోలు